About KAPE Alumni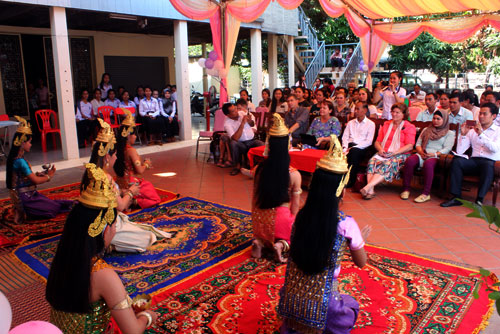 KAPE scholarship graduates who have found employment have the opportunity to share their experience, raise funds for social causes and help the next generation gain access to higher education and jobs. Through the KAPE Alumni Initiative, each year KAPE will continue to help alumni organize a celebration on Women's Day.
Join Us! All Cambodian graduate scholars with jobs are welcome to participate. Email Hem Mary at mary@kapkh.org for more information.
Support Us! You can help poor and vulnerable Cambodian children gain access to higher education by making an online donation.
KAPE Alumni Initiatives: Past, Present & Future
Established in 2014 by KAPE
On Women's Day 2015, 108 graduates (97 girls) majoring in accounting, management and teaching met in Kampong Cham.
In 2016, graduates (99 girls) met to participate in the following activities:
Discuss project update
Presentations, role plays and discussions of social and family issues
Problem solving in education and workplaces
Song writing about girls' lives away from home
Fun activities together!
To-date, the Alumni Initiative has raised over US$700 to address social and education issues.
42
Preschool(s)
172
Primary Schools

110
High Schools

6
Higher Education Institutions

120,831
Students

2,806
Teachers/Directors

1,496
Stakeholders