Enhancing Quality Learning for Out of School Children (EQUAL)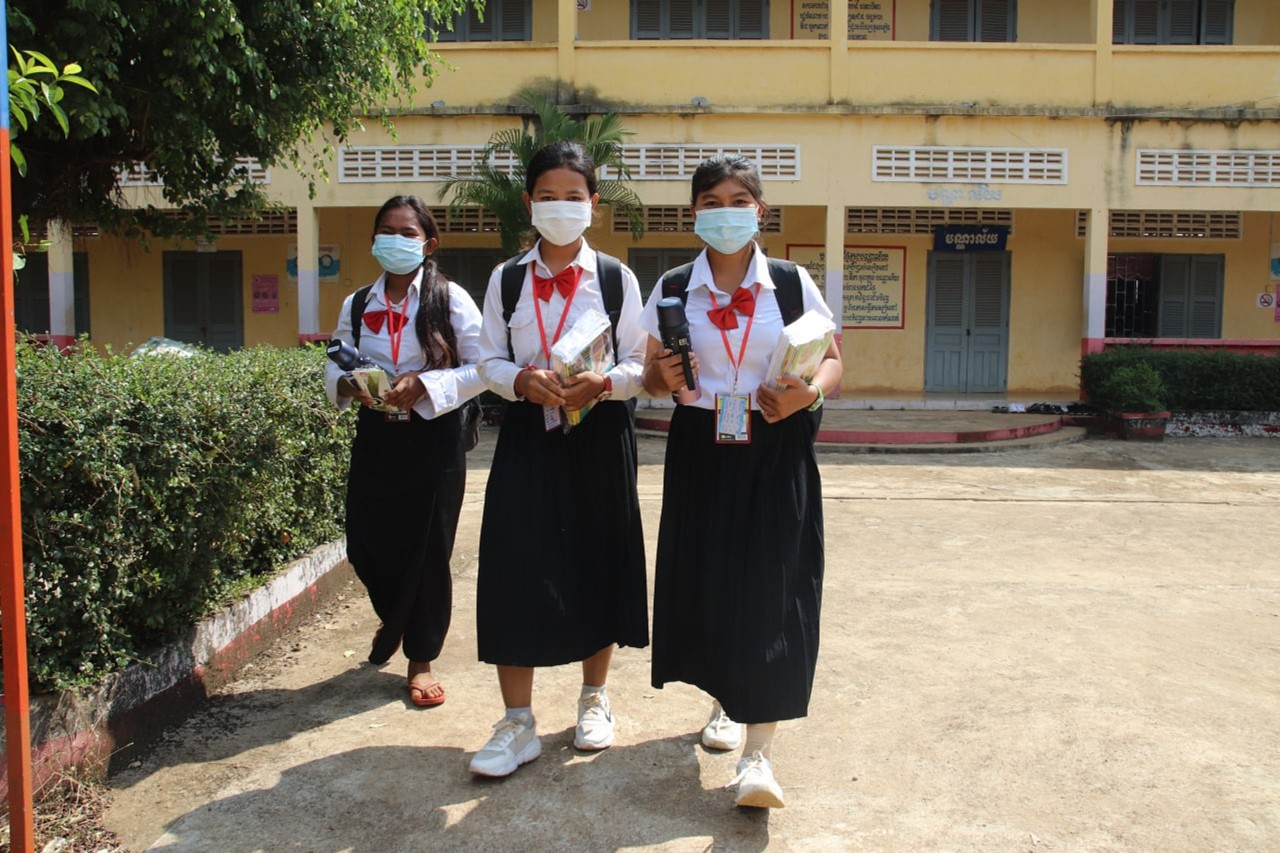 The project will be​​ located in 15 schools spread across two districts nestled against the Vietnamese border in Ratanakiri Province. Among the supported schools, 13 will be at primary school level while the remainder will be at lower secondary school level.
The project will address challenges relating to educational quality and inclusiveness, particularly among girls but also among other vulnerable groups such as ethnic minorities and the poor.
Overall enrollment in the province's primary school sector has dropped by 3% since 2018 and transition rates from primary to lower secondary school for both boys and girls have also been declining. Due to the prolonged school closure, out of school children increased from only 1% to 9% currently, according to government statistics and drop out rates among girls at lower secondary school level has nearly doubled during this period, increasing from 12% to 21%.
Main Goals
Educational quality and participation at the level of basic education increases among vulnerable groups such as girls, minority groups, the disabled, and the poor.
Out of school children and ethnic minority children in Ratanak Kiri Province have opportunities to fulfil their rights to primary education and smooth transition to lower secondary school through quality education that is inclusive and gender transformative.
Project Strategy
Understand how gender norms influence children in their life-course, with specific attention to the tradition and culture of the target area
Strengthen girls' and young women's agency, working to empower girls and boys by providing practical tools to take more informed decisions in their future
Foster an enabling environment (including with policies) where all stakeholders work together to support children and youth on their journey towards gender equality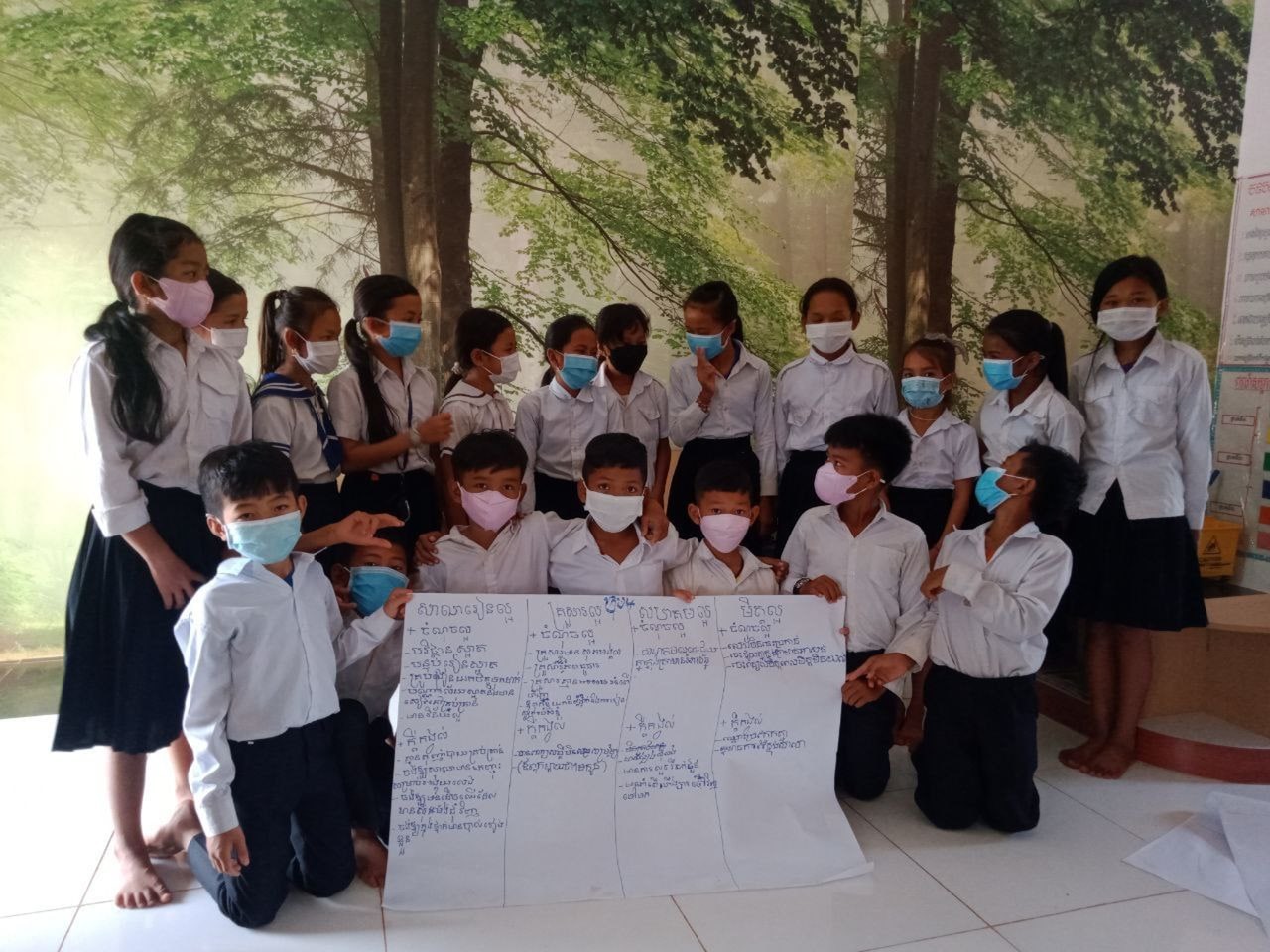 Key Activities
1.1. Children in difficult circumstances (e.g., disabled) and/or who are over-aged, and those with a proclivity to dropping out, as well as adolescent girls in-crease their access to formal education both at primary and lower secondary level.
1.2 Selected households decrease the financial barriers that prevent them from sending their children, especially girls, to primary and lower secondary school.
1.3: Increased awareness of, and access to services for sexual and reproductive health rights amongst adolescent girls and boys.
2.1: Girls' and boys' benefit from quality education that responds to their needs and rights.
2.2: Reading & Writing competency skills of students increase.
Output 3.1 Girls, boys, community members and leaders, and government officials have positive attitudes towards girls' rights, and especially girls' education
4.1 Increased support from national and sub-national government to support the educational participation of adolescent girls, out of school children, and youth
Target Group and Beneficiary
13 Primary Schools
2 Lower Secondary Schools
112 Teachers (49 Female)
3,393 Children (female 38%)
1,389 Youths (female 51%)
540 up to 720 Out-Of-School Children (female 50%)
8,160 parents
Target Areas
Borkeo and Andong Meas district, Ratanakiri province
Target School
Project implementing in 15 target schools: (2 lower secondary schools and 13 primary schools:
Bo Keo secondary school
Andong Meas High school
Bo Keo PS
Andong Meas PS
Katae PS
Chrung PS
Pa Norl PS
Khlis PS
Nhang PS
Trom PS
Korb Thmey PS
Su PS
Sala PS
Akphivoth PS
Tang Chik PS
Start Date: 1st January 2022
End Date: 30th June 2024
Funded by
Plan International

42
Preschool(s)
172
Primary Schools

110
High Schools

6
Higher Education Institutions

120,831
Students

2,806
Teachers/Directors

1,496
Stakeholders