School Dropout Prevention Pilot (SDPP)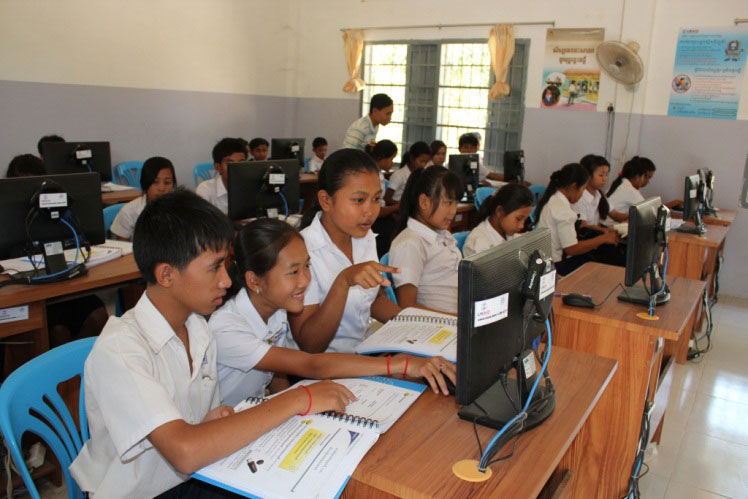 The School Dropout Prevention Pilot(SDPP) is a three-year multi-country program, funded by USAID, through Creative Associates. It aims to reduce school dropout in primary and secondary schools. The SDPP Program will:
Test the effectiveness of interventions to prevent school dropout in four countries—Cambodia, India, Tajikistan, and Timor Leste.
Generate evidence for interventions that can be used by USAID and ministries of education to decrease dropout levels and address dropout-related behaviors that put students at risk.
Intervention
In Cambodia, KAPE is the implementing partner and is testing and collecting evidence on the effects of two interventions on drop out at lower secondary in six provinces. Key education stakeholders attended a design workshop to develop the ideas for the two interventions through a consultative process. Two priority interventions—an Early Warning System and Computer Labs—were developed, consistent with the ministry strategic sector plan.
The Early Warning System
Identifies students at-risk of dropping out of school
Enhances the capacity of schools to address the needs of at-risk students
Strengthens the partnership between school personnel and the parents/guardians of at-risk students
Computer Labs
Aim to increase the relevance of education for students and parents/guardians
Use a low cost "thin-client" computer model powered entirely by solar energy
Computer literacy training to students to increase interest in schooling
Project Scope
6 Provinces:Banteay Meanchey, Battambang, Pursat, Kampong Speu, Prey Veng, and Svay Rieng
108 schools have both the Early Warning System and a Computer Lab
107 schools have only the Early Warning System
107 schools are comparison schools.
SDPP Supported by USAID/Creative International

42
Preschool(s)
172
Primary Schools

110
High Schools

6
Higher Education Institutions

120,831
Students

2,806
Teachers/Directors

1,496
Stakeholders