YOUR SUPPORT WILL MAKE A DIFFERENCE!
KAPE's work is made possible through support from government, international NGO partners, foundations and individuals like you. Please consider making a gift to help make change happen for education in Cambodia. Think of how your gift, combined with that of others, will make a difference to Cambodian children and youth:
$10 will buy stationary for two students
$125 will buy tablets for 10 students to learn interactively
$450 provides a full year scholarship
The Happy Cambodian Children (HCC) project is one of KAPE's projects, which has involved in school development since 2018, renovating old school buildings in the five target provinces. The project also received the following school design projects designed by Cambodian youth. If you want to make a donation to invest in school building development and constructions for Cambodian children, please contact KAPE at the address provided on this website. (Please download Master Plans (all templates) from the link: https://drive.google.com/drive/folders/1gSjJ8hRGwp-n-AobVK1wqKjN_fewW5O9?usp=sharing to see more styles of school building designs)!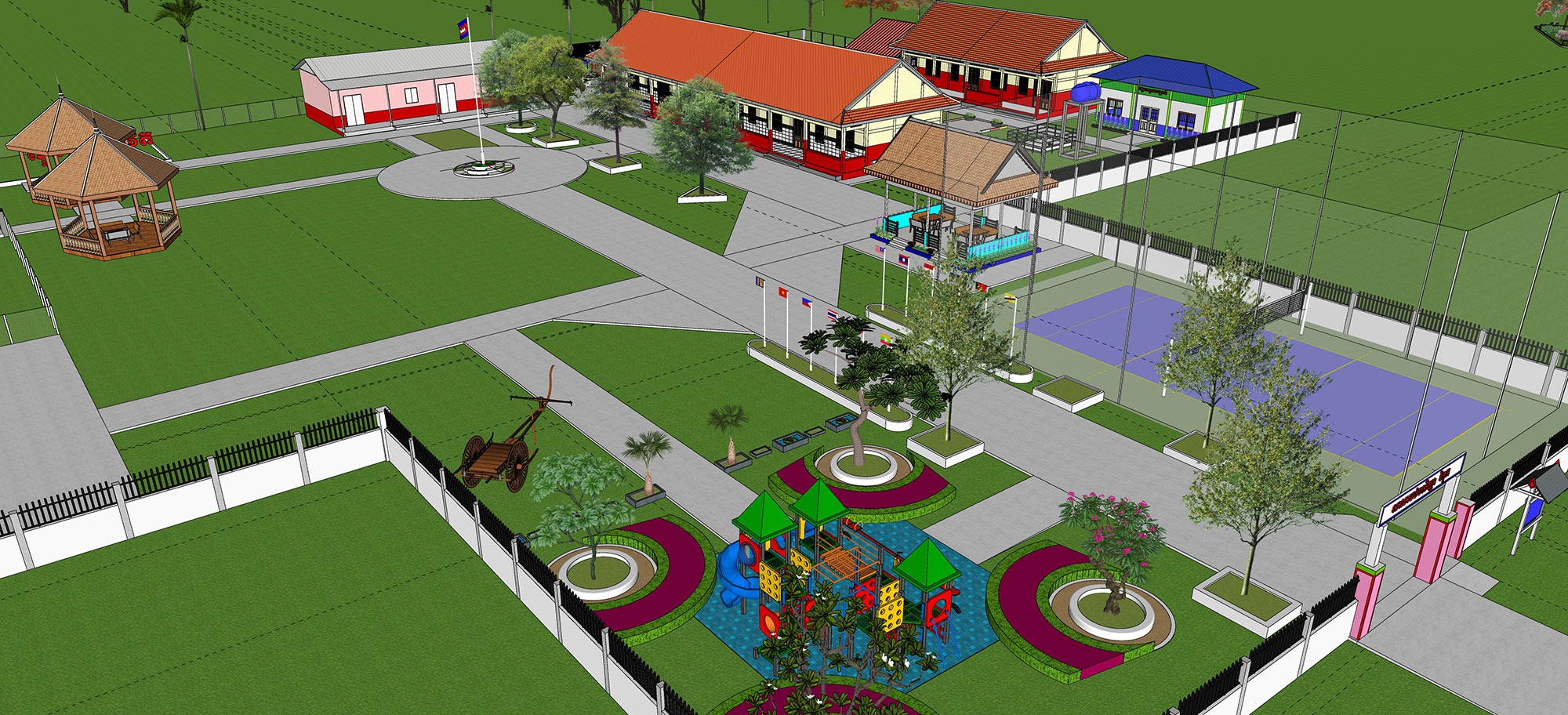 Or
You can donate to Kampuchea Action to Promote Education ( KAPE ) through the ACLEDA Bank:
Bank Name: ACLEDA Bank Plc.
Bank Address: # 61, Preah Monivong Blvd., Sangkat Srah Chork, Khan Daun Penh, Phnom Penh, Cambodia.
Swift Code: ACLBKHPP
Back Account Name: KAPE SAVINGs
Bank Account No: 1000-20-151963-1-8
Website: http://www.acledabank.com.kh/

Or:
You can contact us at our Central Office below:
| | |
| --- | --- |
| Mailing Address: | PO Box 1621, Phnom Penh |
| Office Address: | Provincial Teacher Training College, National Road 7, |
| | Kampong Cham Town, Kampong Cham Province |
| | Cambodia |
| Tel.: | + 855 042 941 481 |
| Email: | kape@kapekh.org |
| Website: | |
| Facebook: | |
42
Preschool(s)
172
Primary Schools

110
High Schools

6
Higher Education Institutions

120,831
Students

2,806
Teachers/Directors

1,496
Stakeholders